Project Description

Project:
Samford Valley Steiner School
Project Location:
Wights Mountain, Qld
Project Size:
316m²
The Stamford Valley Steiner School 'Eurythmy Room' building comprises one very large 144square dance classroom, flanked by two utilitarian wings on either side. On one side, a student change room and PWD amenity and on the other a costumes store and an office space.
The acoustic achieved by the curved corrugated ARCPANEL ceiling form allows the classroom to be adaptable for various atmospheres required for eurythmy and other music performances. The sensuous double curvature was a key design element at concept. The Arcpanel enables the roof load to be supported only at five gridlines, simplifying the structure.
The fact that the ARCPANEL roof system was delivered complete with a finished ceiling (which also performed acoustically), reduced the constuction time by several weeks in comparison to installation of a traditional suspended ceiling structure and appropriate curved acoustic ceiling.
Architect: Pentarchi
Builder & Installation: Arthouse Building Company
Engineer: : Optimum Structures
Product: Custom Panel (Panel thickness – 140mm)
* Photography by CACO Photography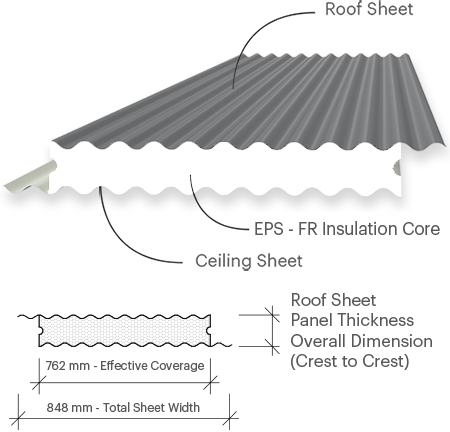 Need help with any of our products?
Call ARCPANEL for assistance on 1300 200 004 or send an enquiry via our contact page.