ARCPANEL – The new name for Ritek Roof Systems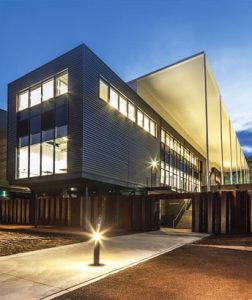 On the 1 September 2017, Architectural Panels Pty Ltd (ARCPANEL) acquired the Ritek Roof Systems business from Building Solutions Pty Ltd and the sales distributorship for NSW and ACT from Composite Roofing Structures Pty Ltd.
Customers of Ritek Roof Systems and CRS can be assured that the new business ARCPANEL are the same great people, offering the same great products and quality service, with a new name.
ARCPANEL is an Australian owned company that manufactures innovative roof systems; providing a value added alternative to conventional construction methods.
ARCPANEL are fully customised and complete structural insulated panels that are quick and easy to install with superior spans and cantilever capabilities.
ARCPANEL provide high thermal ratings, warranties up to 30 years and are suitable for a range of projects from residential and commercial projects, in highly corrosive, industrial and extreme bushfire environments.
Need help with any of our products?
Call ARCPANEL for assistance on 1300 200 004 or send an enquiry via our contact page.
Recent Projects
Recent News
0 Comments
October 2018 marks the 10th anniversary that ARCPANEL have partnered with the AIA NSW Country Division, who recently held their...
Read More →
0 Comments
ARCPANEL is delighted to announce the appointment of Brad Collyer as Account Manager to join its Sales and Customer Service...
Read More →
Why Choose ARCPANEL?
Established since 1982, we are continually investing in our core products to provide innovative building solutions.
Up to 25 years warranty available – for peace of mind (subject to conditions).
Utilise our comprehensive drafting service to ensure your building is manufactured to the correct requirements.
Fast track the construction of your project by reducing the floor cycle times.